[ad_1]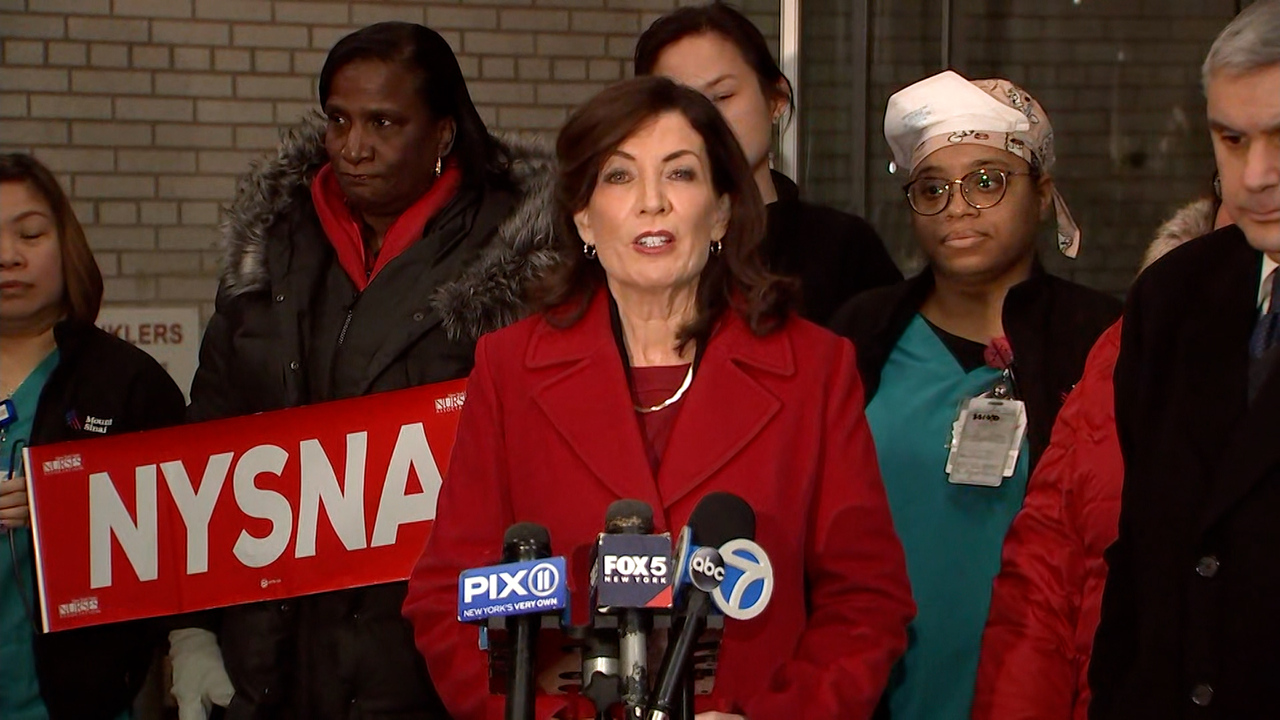 Over 7,000 nurses from the two hospitals went on strike Monday after failing to reach agreements with the hospitals on new contracts that met their demands for nurse-to-patient staffing ratios and a binding way to enforce them. The nurses' previous contracts with the hospitals expired Dec. 31.
Dr. Philip O. Ozuah, Montefiore's president and CEO, touted the new deal's wage increases, benefits and staffing provisions.
"We came to these bargaining sessions with great respect for our nurses and with proposals that reflect their priorities in terms of wages, benefits, safety, and staffing," he said. "We are pleased to offer a 19% wage increase, benefits that match or exceed those of our peer institutions, more than 170 new nursing positions and a generous plan to address recruitment and retention."
A Mount Sinai spokesperson said the proposed agreement is similar to deals previously reached between NYSNA and eight other private hospitals across the city.
"It is fair and responsible, and it puts patients first," the spokesperson said of the deal.
Mount Sinai also thanked Gov. Kathy Hochul, her staff and other unnamed elected officials for "their leadership and support throughout the negotiation process."
Hochul greeted returning nurses Thursday morning at Mount Sinai.
[ad_2]

Source link